Innovation, Competitiveness and Quality of Life

On July 9, 2009, the American Shea Butter Institute announced SHEA VISION 2035- A Strategic Research and Economic Agenda (SREA); to improve Innovation, Competitiveness, and Quality of Life. shea vision 2035
For the first time, scientists living throughout the diaspora will convene to establish a vision for their collective future, with clear strategic objectives. The shea value chain's stakeholders will take  on the task of defining a Strategic Research and Economic Agenda (SREA) and the plans to make it happen. The aim of SHEA VISION 2035 (SREA) is to create a multibillion dollar self- sustainable economic engine, localized throughout the international community, fueled by innovative products derived from the shea tree.
This project represents a bold step forward into a new era for the shea sector. Through Vision 2035- SREA, ASBI seeks to build a more knowledge-based, client focused and innovative industry.
These objectives are to be achieved through two fundamental methods:
First, by an organized scientific community devoted to developing innovative products with global commercial value derived exclusively from the shea tree.
Secondly, by an organized multinational commercial group exclusively devoted to penetrating the global market with products the SREA scientific community derives from shea.
The primary resources required for success of both the scientific component and the commercial component of the vision are readily available, through public and private capital markets.  The shea sector's prime asset is the unparalleled, renewable nature of its raw material – shea butter fabricated by nature using carbon dioxide, sun, and water.
Vision planners understand that over the next 25 years the shea sector is subject to a variety of threats and challenges, due to increased global competition resulting from changes in global energy markets, cglobal population and global climate.  These changes will usher in new competitive model(s) to the shea sector.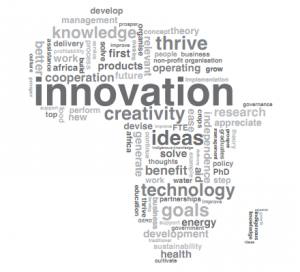 Vision planners desire to address challenges and threats to the shea sector early enough to turn them into opportunities. Furthermore, global competition dictates conscious innovation and competitiveness. Competitiveness is the inescapable by-product of the vision; without competitiveness, there will be no capacity and litlle motivation to deliver the three pillars of sustainability– economic, social, and environmental goods/services.
ASBI's work in various disciplines, such as eco-friendly material, bio-energy, "green" chemicals, biodegradable plastics, pharmaceuticals, nutritional supplements, and healthy edibles, has created a foundation upon which vision planners can build upon to launch the Shea-Fueled Economic Engine. Vision planners recognize the need to open effective communication channels with public policy makers and residents in the shea belt on Issues of stewardship. Thus, a supportive policy framework that protects and propagates the shea tree is essential for success of SHEA VISION 2035 – SREA.
Vision planners understand the need to initiate global education on the value of the shea tree and its attributes. Comprehensive education and relevant training for all stakeholders, throughout the value chain, will generate a shared perspective on shea's global value, and provide conflict resolution to minimize issues of stewardship and other protracted shea related issues.
Successful implementation of Vision 2035-SREA depends on bold steps and innovative ideas. The SREA scientific research community and those in the SREA International Commerce must harmonize with each other, and then forge multilateral partnerships with all parties of the shea industry both public and private.
In conclusion, ASBI offers a vision for an innovation system, a strategic conceptual framework for action, and the implementation of applied research activities designed to foster a self -sustainable economic engine fueled by innovative shea products.