Since 2002, ASBI has been the leading international provider of analytical shea butter testing and grading services, from advanced R&D research projects to routine quality tests.  ASBI analytical services are provided by trained chemists, material scientists, technicians and laboratory management with over 20 years of relevant industry knowledge and experience.
Shea Laboratory Analysis includes: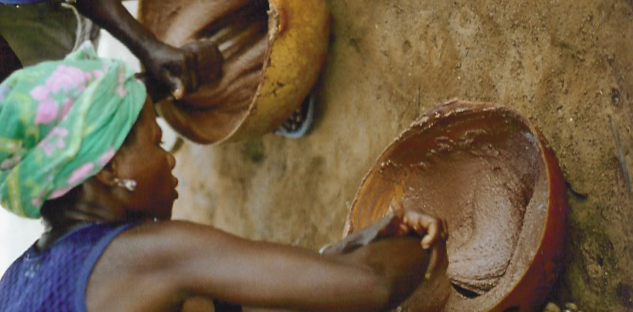 Physical Assessment of Shea

Chemical Assessment of Shea

Moisture Content

Toxin, Metal, and Containment Testing

Microbiological Analysis

Peroxide Values

Fatty Acid Profile

Rancidity Values

Shelf Life Studies
Optional Testing and Analysis Services:
NMR Melting Profile
Pesticide Residue Testing
Solid Fat Profile
Triglyceride Profile
QUALITY GRADING OF SHEA BUTTER
The knowledge of Quality-Grade for a given batch of Shea Butter has unparalleled value for everyone engaged in the shea butter value chain.  During Grade Analysis a number of tests are performed to determine the level of bio-active ingredients and overall quality issues. Based on the test results your Shea will be Graded and scored. To learn more about testing procedure and how to send your butter for testing. 
HOW TO SEND A SAMPLE FOR TESTING

Buyers or Sellers desiring Grading Analysis should forward a sample to the American Shea Butter Institute.